Archive for April 2012 | Monthly archive page
A few things that medical meeting organisers could learn from the organisers of TEDMED.
1. Make presentations shorter. The presentations at TEDMED are 18 minutes long. This allows for large numbers of presentations with finely tuned ideas to be presented in a polished digestible format to an audience.  George Bernard Shaw said. "I'm sorry this letter is so long, I didn't have time to make it shorter." Even the most excruciating presentation is bearable if you know it'll be over shortly.
2. Give speakers guidance on their style of presentation with specific suggestions; e.g. "think big,  make the complex plain, connect with peoples' emotions, don't flaunt your ego, don't read your talk, finish on time" etc. Check their slides well in advance of the talk and offer guidance. Speakers need to be guided and managed.
3. Introduce talks which stimulate thought, innovation and creativity rather than didactic hard data. It's not always essential to have the answer or solution to make a presentation interesting.
4. Introduce an element to your meeting with speakers from disciplines outside medicine. At this TEDMED the innovative dynamic is generated by bringing together people from all sorts of disciplines passionate about healthcare; Some of the most exciting conversations / commentaries that took place this year at this years were with Architects, Climate Change specialists, Neurobiologists, Experts in Social Networks, Plant Biologists, Technology Entrepreneurs, Gamers, Military personnel, Poets, Musicians and dancers.
5. Broadcast to remote locations so people don't have to attend. TEDMEDlive broadcast to 100′s of institutions around the US this year allowing exposure of a much larger number of delegates to presentations. Certain delegates will need to attend for a more immersive networking experience but many delegates could gather in groups around the world creating smaller, more intimate and manageable communities to allow meaningful local discussion.
6. Introduce Social Media to the event to allow two way discussions between delegates (those present and remote) and speakers. This could be by using Twitter  but the use of a mobile App for registered delegates would allow questions to be collated and filtered by the chairperson for the session. Put an end to the usual suspects hogging the mike from the floor. This also means that organisers will need to use high quality free Wifi and recharging facilities for mobile phones and laptops.
7.Using crowd sourcing to ask the questions that physicians most want the answers to – those questions could then be answered by experts based on data gleened from novel research presented at those meetings. These questions could also be used to prompt areas of research deemed to be relevant by the broader medical community. A novel tool presented at this years meeting by management consulting firm Booz Allen Hamilton allows crowdsourcing of ideas at a conference allowing the most popular sugestions to percolate to the top of the list.
8. The most moving, insightful and powerful presentations at last years TEDMED meeting were presented by patients (some of whom were physicians) or by their carers. The patient perspective introduces an essential element and the ultimate stakeholder in to the conversation. The power of the patient narrative should not be underestimated and reintroducing some humanity into a tsunami of medical data reminds us why we're here.
9. Introduce an element of fun into the meeting. Make people laugh, make them angry or make them cry. The impact of a creative element from the Arts in the programming (apart from presenting a pleasing distraction to complex medical data) contributions from poets / artists /comedians may allow us to create fresh perspectives and imaginative leaps. We need to be inspired by people who are real risk takers.
What do you think?
I'm at at the JFK centre in Washington this week to attend a meeting with big ambitions for healthcare. TEDMED is a meeting which celebrates (not a word often used in the context of healthcare meetings, trust me) the imagination, innovation and inspiration that occurs at the intersection of science, technology, government, business, art and education.
Yesterdays' opening session showcased no less than 4 different performances from the arts community who showed us things (through dance, song writing, wordplay, humour and extraordinary feats of imagination) that we would have never thought possible. Although I have always had an awareness that arts had something to offer healthcare, I had never before this considered that the Arts might have the potential to help doctors and health care providers think differently – to inspire us to take big imaginative leaps of faith or to inspire us to think about things which we thought weren't possible. The idea that a cardiology, oncology or rheumatology meeting would be opened by a group of acrobats on skateboards might seem ridiculous to those not attending TEDMED but I'm beginning to see its charm.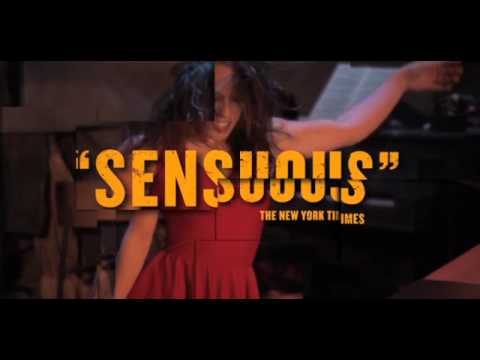 I had quietly assumed that the opening sessions might place an emphasis on some new great feat of technology. Two of the opening presentations made strong arguments on how the most important elements of change that need to take place in healthcare have nothing to do with technology at all. Bryan Stevenson, a public interest lawyer spoke about harnessing the power of identity in shaping peoples' expectations of themselves, and how recognising our essential humanity should be at the core of any intervention. Rebecca Onie social entrepreneur and co-founder of Health Leads reminded us how the most important interventions in health don't even need to involve any clinical input. Those of us caught up in the frenzy of the untold promises of the technological revolution in medicine need to take stock.
'In attempting to follow the narrative of man's ambitious progress towards a state of technological and political perfection, we have sacrificed opportunities to remind ourselves of the quieter truths which we know about in theory and forget to live by in practice' – Alain de Boton